The Frank Whitton CBFDF Scholarship
The Carlsbad Fire Department Foundation Offers Scholarship Opportunities To Fire Department Officers and Their Family Members.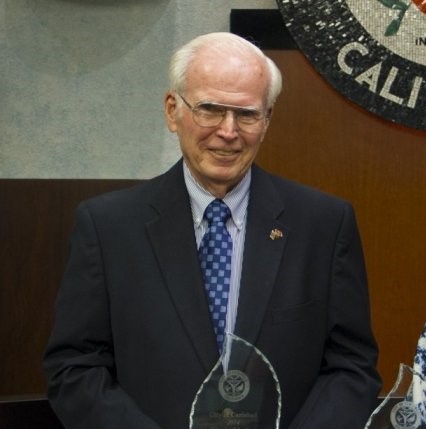 Frank Whitton epitomizes the idea of public service. A retired Marine and Vietnam veteran, Whitton has served the City of Carlsbad since moving to the city in 1996. On a larger scale, Frank has been devoted to community and country for his entire adult life. Frank founded the Carlsbad Fire Department Foundation in 2015, which has raised almost $150,000.
Every year the Foundation provides college scholarships awarded to the dependents of Carlsbad Fire Department personnel. This was a focus that was near and dear to Frank's heart and will continue to be a significant part of the Foundation's initiatives in his honor.
Shyla Buckhouse was the 2022 Frank Whitton CBFDF scholarship recipient. Shyla plans to enter the medical field after receiving her bachelor's degree at UCLA. The Foundation's chairman, Ray Pearson had the honor of surprising Shyla with her father at the Carlsbad Fire Department awarding her the scholarship.
Goodluck Shyla, we wish you all the best!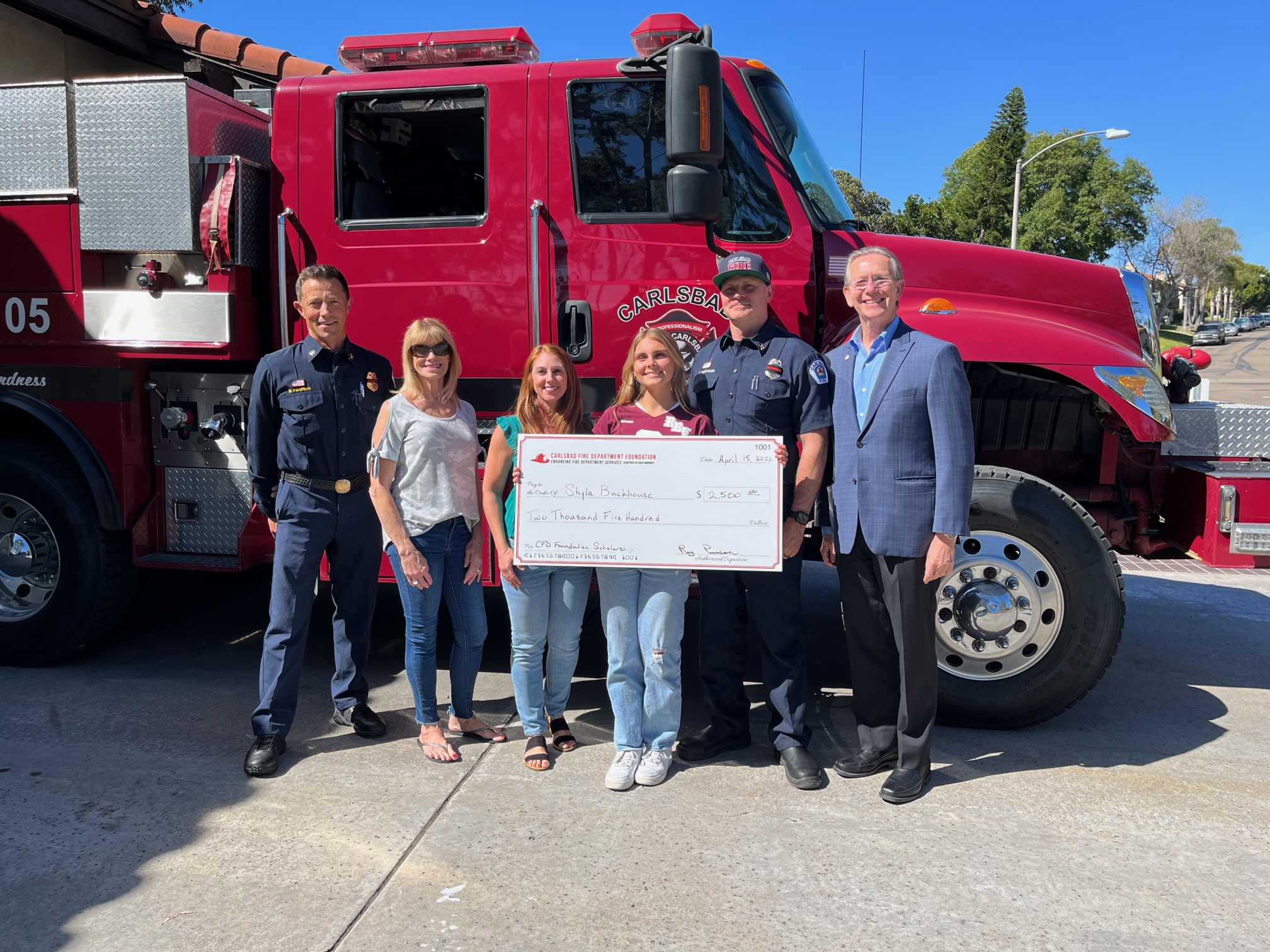 Gracie Hensley was the 2021 Frank Whitton CBFDF Scholarship recipient. Gracie is attending Coe College in cedar rapids Iowa, working towards her becoming a registered nurse. Sadly due to COVID we were unable to award Gracie with her scholarship in person and had to do so virtually.
Goodluck Gracie, you will do great things!
Are you a fire fighter or have a family member who is and looking for financial assistance for furthering your education? Contact us out today to learn if you qualify!
Contact Us