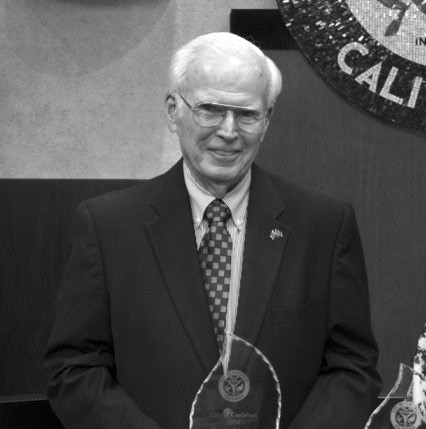 The Carlsbad Fire Department Foundation is proud to announce the Frank Whitton Scholarship.
Frank Whitton epitomizes the idea of public service. A retired Marine and Vietnam veteran, Whitton has served the City of Carlsbad since moving to the city in 1996. On a larger scale, Frank has been devoted to community and country for his entire adult life. Frank founded the Carlsbad Fire Department Foundation in 2015, which has raised almost $150,000.
Every year the Foundation provides college scholarships awarded to the dependents of Carlsbad Fire Department personnel. This was a focus that was near and dear to Frank's heart and will continue to be a significant part of the Foundation's initiatives in his honor.