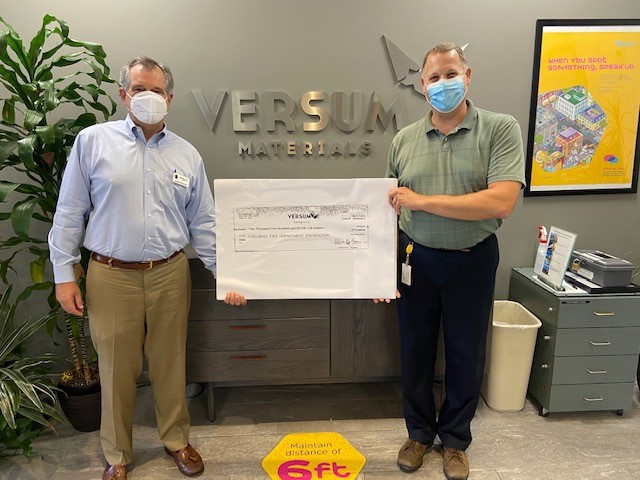 Versum Material
's Rob Clapham handing CBF Foundation's Mike Mulville a corporate donation check of $2,500 on September 23rd, 2020. Following Covid-19 regulations of course.
We are extremely grateful for this generation donation and looks forward to sharing where these funds will be used to better our local community and the Fire Fighters protecting it.
Thank you Versum Materials!
Visit their
website
to learn more about them.